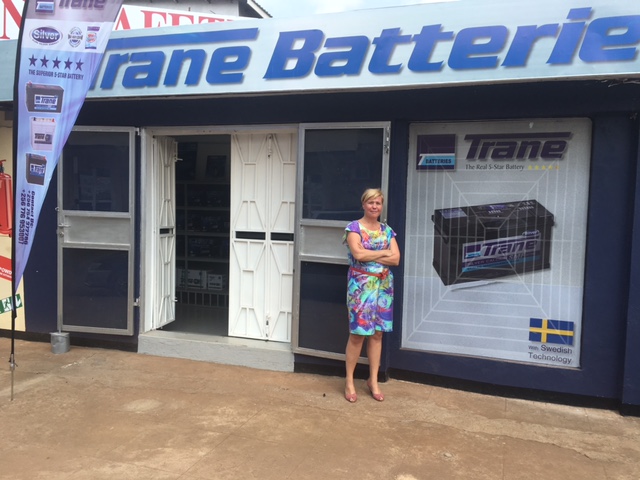 14 Nov

Pernilla Stålhane selected "Swede of the month"

Mrs. Pernilla Stålhane has been selected "Swede of the month" by the Swedish Embassy in Uganda. Below you will find the embassy's post on Facebook

#SwedeoftheMonthinUganda: PERNILLA STÅLHANE

Some 50-100 Swedes work and live in Uganda with their families. Please meet Pernilla Stålhane, our "Swede of the Month", and read about what brought her to the "Pearl of Africa".

1) What is your occupation in Uganda and how long have you been here?

– I'm the owner of a company, Pallmax East Africa, selling and distributing high-end automotive batteries – Trane Batteries. I have been in Uganda since August 2015.

2) What is most rewarding with your work and life in Uganda?

– To see the business grow and to be able to employ local resources. And on a personal level it is of course to see our children develop their independence and become more of "world citizens".

3) In what situations do you feel particularly Swedish in Uganda?

– On all our Swedish holidays – it becomes more important to keep to our traditions.

4) What is your wish for Uganda's future?

– That the economy will pick up and that the country can get some stability to prosper for the future.